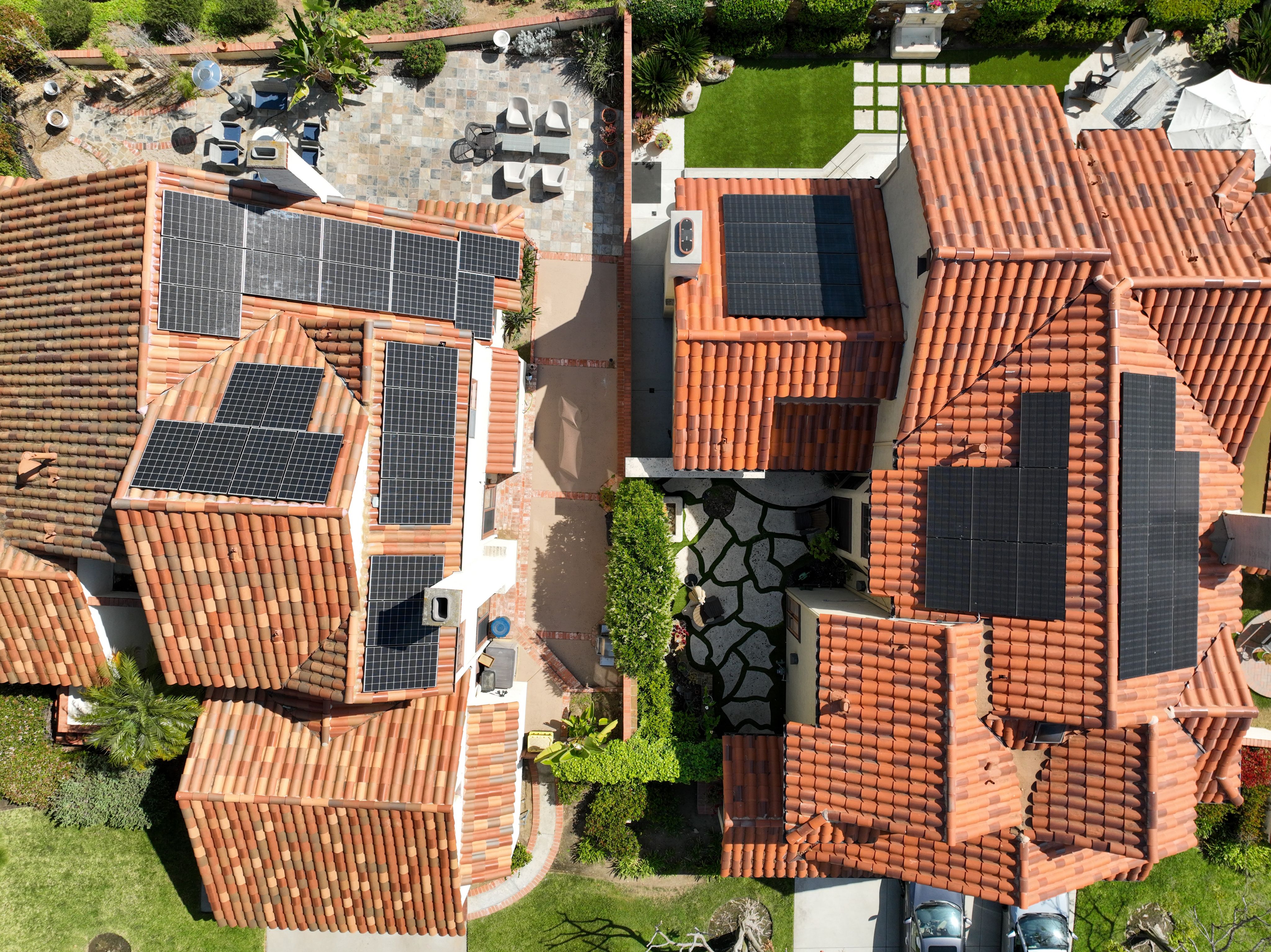 Solar Installer
FBIS360 -
Needham,
Massachusetts
Empower your home with FBIS360—Eastern Massachusetts' dedicated local experts in solar and comprehensive electrical solutions. Experience seamless project delivery from sales to installation with our direct, no-outsourcing approach, ensuring quality and satisfaction.
5/5
Quote for Solar score
Information provided by Quote for Solar
About
Last updated on: 01/01/01
Our commitment to local, in-house service from sales through installation means that when you work with FBIS360, you're getting a seamless experience without the uncertainty of third-party contractors. At FBIS360, we're not just installing solar panels; we're building lasting relationships with our customers, providing a full spectrum of electrical services to meet all of their needs. Our approach is holistic; we're here to support the entirety of your home's energy efficiency and sustainability goals, from solar batteries and standby generators to heat pumps and EV car chargers. Trust in our expertise and local knowledge to bring you the best in service and innovation.
Our Mission
Bringing Solar Energy to Eastern Messachusetts
FBIS360 is deeply rooted in Needham, MA, and proudly extends its services to the entire eastern side of Massachusetts, connecting communities to clean and efficient energy. Our local presence means we're not just a service provider but your neighbor, committed to enhancing homes and businesses with top-tier solar and electrical solutions. Whether you're nestled in the bustling Greater Boston area or situated in the serene coastal towns, we're here to illuminate your space with expert care and precision.
Request a quote
Your Partner in Solar Excellence and Electrical Expertise
Dedicated Local Installation Expertise

At FBIS360, you'll benefit from a team that manages your project from the first handshake to the final installation, with no detail overlooked. As local installers, we ensure a personalized touch and a commitment to the community we serve, guaranteeing that your project stays in trusted hands every step of the way.

Authorized SunPower Dealer

As an authorized dealer of SunPower, one of the leading solar technology companies, FBIS360 provides access to some of the most efficient and innovative solar panels on the market. Our partnership with SunPower means you get premium, cutting-edge solar solutions that are designed to deliver maximum performance and durability.

Comprehensive Electrical Mastery

With a foundation as a residential electrical contractor, FBIS360 is uniquely qualified to address every aspect of your home's electrical needs, not just your solar requirements. This broad expertise ensures that all of our services, from solar panel installation to standby generators and EV chargers, are integrated flawlessly with your existing electrical systems for optimal efficiency and reliability.
Our Services
Solar Installation

Maximize your energy independence with high-efficiency solar panels.

Solar Batteries

Store solar power efficiently for use anytime with cutting-edge battery solutions.

Standby Generators

Ensure uninterrupted power with reliable standby generators that kick in the moment you need them.

Heat Pumps

Optimize your home's heating and cooling with our heat pump installations.

EV Car Chargers

Step into the future with our sleek, fast-charging EV stations.
Reviews on FBIS360
They covered our furniture to ensure cleanliness
The FB team worked diligently for 3 days and cleaned up after their work everyday.
Very pleased
They were wonderful, very pleasant, polite and professional, explaining options and reviewing with me the specifics of the work to be done.
Very easy to work with
He helped me understand how to reduce my energy costs as well. Would highly recommend working with FB and plan to do so again soon.
I am very satisfied
I had the pleasure of working with Tim at FB Electric. He was courteous, professional, detail oriented, easy to work with.
Want to share your experience with FBIS360?
Write a review
Recent Installations Showcase
Dive into our gallery of recent installations to witness first-hand how FBIS360 is energizing homes and businesses across Eastern Massachusetts. Each completed project is a testament to our commitment to quality and our dedication to providing sustainable, state-of-the-art solar and electrical solutions tailored to our clients' specific needs.
Request a quote